The Capital District's Chimney Cleaning Experts
We Can Handle All Your Chimney Needs!
Chimney Doctors has been a locally-owned and -operated company for over 20 years. In that time, we have remained dedicated to ensuring that chimneys throughout the area are both clean and safe. Based in West Charlton, NY, Chimney Doctors specializes in all types of chimney services, including chimney inspection, cleaning and new installs, and fireplace and dryer vent cleaning.
Chimney Doctors is proud to be fully licensed and insured. We strive to maintain the highest levels of professionalism, integrity and honesty. Turn to us to keep your home safe throughout every season!
How We Got Started
Thomas Giroux always dreamed of being a chimney sweep all on his own. His dream became a reality in 1999 when he started Chimney Doctors. Thomas loved the idea of creating a family-owned business that would be dedicated to helping other families like his stay safe. Following in the footsteps of his mentor, he decided to start his own business.
From just one chimney sweep, Chimney Doctors has grown into a much bigger company that is fully insured and certified with a wide clientele. Since the beginning, our goal has been to put your family's safety as our top priority. As part of our chimney inspection and cleaning services, we focus on ensuring that your chimney is fully functional and in perfect working order.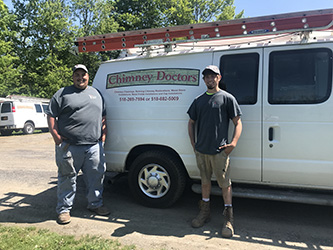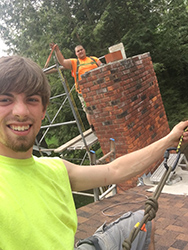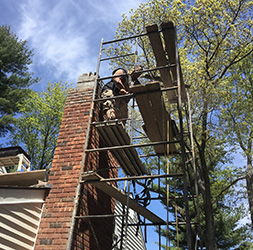 Start Protecting Your Home Today!
At Chimney Doctors, protecting your family is our #1 priority and we always put your safety first. We can handle any type of chimney cleaning and sweeping needs. Throughout our years of businesses, we have developed the expertise that you need to ensure that your chimney remains in good shape for years to come. Please contact us today by calling (518) 882-5009 or by filling out our online form.