Albany, NY, Chimney Cleaning Services
Schedule a Chimney Inspection Today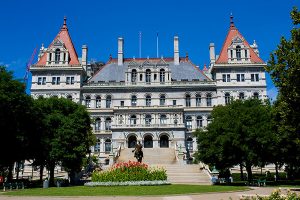 Chimney Doctors is a fully licensed and insured local business that has been providing reliable and honest services to residents throughout the Capital District of New York for many years. We believe in the power of honesty and integrity, and always treat our customers like our family. We believe in building a solid business by always put our customers first – and ensuring that their family is safe for years to come.
Chimney and dryer fires are completely preventable, but the U.S. still sees thousands of these types of accidents each year. With the proper precautions, however, you and your family need never suffer from one. Don't become a statistic; contact Chimney Doctors for reliable chimney services.
Reliable Services From the Area's Premier Chimney Sweep
No matter your chimney needs, the experts at Chimney Doctors can handle it. With over 20 years of experience, we have the background and the commitment to always make sure that your needs are fully covered. We gladly provide the following services to residential and commercial customers throughout the Albany, NY, area:
Chimney inspection, cleaning, maintenance & repairs
Regency, pellet & wood stove installation
Chase tops, chimney caps, chimney liner & metal prefab chimney installation
Video inspections
Chimney masonry repair & rebuilds
Top ceiling damper installs
Gutter cleaning
Stainless steel relines
Smoking & drafting issues
All of our sweeps are specialists in their field and will treat you as you deserved to be treated. Keep your family and your property safe.
Schedule a Chimney Inspection Today!
Chimney Doctors doesn't take dryer vent and chimney cleaning services lightly. We know that your family's safety depends on us doing a good job, so we always maintain the highest standards. We also provide the best prices on our services, ensuring that you don't have to sacrifice your budget to maintain your chimney. Contact us today by calling (518) 882-5009 or by filling out our online form.