Expert Chimney Cleaning Services in Clifton Park, NY
Schedule a Chimney Inspection Today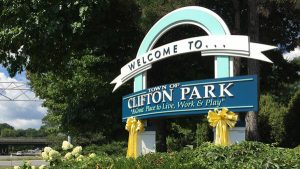 Chimney Doctors is a local company that has helped thousands of homeowners with their chimney inspection and cleaning needs. With over 20 years of experience, you know that you're always working with certified and experienced chimney sweeps.
Whether you need a new chimney or pellet stove installed, or you simply need your gutters cleaned, Chimney Doctors has plenty of experience working on a variety of projects in Clifton Park.
What to Expect During a Chimney Cleaning
While many of us get our chimney cleaned on a regular basis, few of us think about what's involved with a chimney inspection and cleaning. Chimney sweeps are looking for anything that could clog up your chimney and cause it to work inefficiently – or worse, be the cause of a fire. We will bring long rods with thick metal bristles, which we'll use to scrape off the coating in your chimney lining. We'll also look out for critters that might have made your chimney home while it wasn't in use.
We'll set up a shop-vac to ensure that dust levels don't get out of hand, and we'll use protective gear so we don't breathe in debris.
Before we come to your home, the experts at Chimney Doctors request that you to prepare the space by moving anything away from the chimney, including furniture, wall hangings and more. We'll also ask you to keep pets and children away from the workspace.
If you want to learn more about our processes, feel free to ask us questions when you call us!
Contact Chimney Doctors Today
Chimney Doctors specializes in all types of chimney needs, including masonry repairs, maintenance and chimney caps. We stay up-to-date on the latest technologies and always meet local and international building code standards. Schedule an appointment today. Contact us at (518) 882-5009, or fill out our online form.