Prevent Chimney & Dryer Fires in Saratoga Springs, NY
Invest in Chimney & Dryer Vent Cleaning Services Today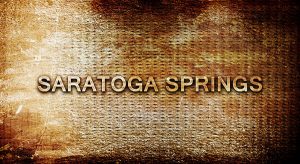 Each year, thousands of homeowners suffer from completely preventable fires. If you regularly invest in dryer vent and chimney cleaning services, you can not only protect your Saratoga Springs property, but potentially save the life of you and your family.
Chimney fires burn fast and hot – and they can happen at any time. That's why it's important to schedule an inspection and cleaning with a knowledgeable company like Chimney Doctors. We have over 20 years of experience and some of the most experienced sweeps in the area.
Chimneys Need Regular Cleanings
While chimney fires are preventable, most people don't know the signs that they may be about to experience one. Some things to pay attention to include the following:
Rumbling, cracking or popping sounds inside your chimney.
Burning items other than dry, seasoned firewood, newspaper and kindling.
Many people try to burn their trash or other items in their fireplace, or they may use green wood, not realizing that unseasoned lumber can lead to creosote build-up in the chimney.
The best way to ensure that your chimney doesn't catch fire is to schedule a regular cleaning. If you only use it occasionally, then you can have it cleaned once a year. If you use it as your main heat source, then you'll want to have more frequent inspections done. Chimney Doctors can advise you as to how often you should have us come out and look at your chimney.
Schedule Your Chimney Inspection & Dryer Vent Cleaning Services Now
Chimney Doctors is your go-to resource in Saratoga Springs for all types of chimney, pellet/wood stove and dryer vent services. We want you and your family to stay safe throughout every season. Contact us now by calling (518) 882-5009 or by filling out our online form.