Other Services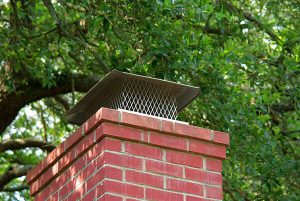 Chimney Doctors is well-known for our exceptional chimney inspection and cleaning offerings, but we also offer other services, including gutter and dryer vent cleaning and installation of chimney caps. We believe that keeping your family safe should be our #1 priority – that's why we always adhere to the highest standards of professionalism.
Dryer Vent Cleaning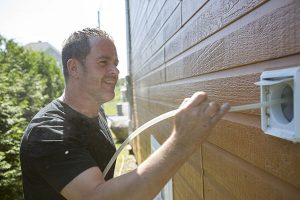 According to the U.S. Fire Administration, there are nearly 3,000 clothes dryer fires reported each year, which cause serious property loss and injuries – or worse. The leading cause of these accidents is failure to clean the dryer. In fact, the National Fire Protection Association indicates that these fires are typically related to mechanical electrical failure/malfunction, something that was being dried or the byproduct of the drying action – i.e. lint.
While dryer vent fires can happen any time during the year, they most often occur during the fall and winter months. That's why it's important to ensure that your dryer vent is clean at all times.
Chimney Doctors has expert technicians who will come and inspect your vents and ensure that they are clear of combustible material. Don't let this home component threaten your property.
Gutter Cleaning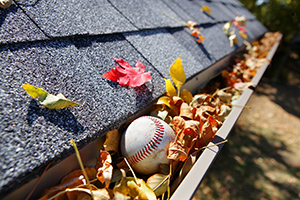 Gutters that are clean and clear protect your home from serious water damage that affect your foundation, basement, siding, landscaping, driveways and walkways, and more. Gutter cleaning is a dirty job – so let Chimney Doctors do it! Our professionals will save you the time and hassle of cleaning muck out of your gutters.
Gas Fireplace Service & Troubleshooting
Service calls include inspection and cleaning and troubleshooting is to address a specific problem/issue- if it doesn't work for example, the pilot light is not coming on or the flame is not lighting, etc.
Start Protecting Your Family Today!
Chimney Doctors can make your home and family safer. Let's discuss your options today. Please call us at (518) 882-5009, or you can fill out our online form. Our experienced technicians always strive to offer our clients expert services, offered with integrity and honesty.