Local Chimney Services
We Can Handle All Your Chimney Needs!
Chimney Doctors in West Charlton, NY, serves Saratoga Springs, Albany and the surrounding areas as a full-service chimney and stove specialist. We offer a wide variety of fireplace and chimney services, including chimney repairs, pellet and wood stove installations, chimney video inspections, masonry rebuilds, chimney liner installations and even gutter cleaning services! Our fully licensed and insured chimney sweeps have the experience and tools to provide safe, quality service every time.
Our Services
Chimney Cleaning, Inspections, Maintenance & Repairs
Installation of Pellet & Wood Stoves
Regency Stoves
Metal Prefab Chimney Installation
New Liners
Masonry Rebuilds & Repairs
Fire Box Rebuilds
Stainless Steel Custom Chase Tops
Chimney Caps
Stainless Steel Relines
Installation of Top Ceiling Dampers
Smoking/Drafting Problems
Gutter & Dryer Vent Cleaning Services
Video Inspections
Chimney Sweeping
Our team of professionals at Chimney Doctors will sweep your chimney, including the cap, flue, smoke chamber, smoke shelf, damper and firebox area. Brushes on fiberglass poles are used, and a runner and drop cloths are laid down to prevent any dirt from tracking onto your carpet. The most important part of the sweeping system is the chimney vacuum, which runs the whole time for proper dust control. We will also inspect your chimney for any cracks or defects, and present a written evaluation report if necessary.
Chimney Repair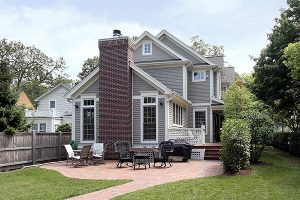 In cases where the brick faces start to flake off your chimney, it is recommended that the chimney be rebuilt. This consists of dismantling the chimney brickwork and relaying new brick with masonry cement. The specialists at Chimney Doctors are trained to determine the cause of your chimney deterioration in an effort to prevent the situation from happening in the future.
Chimney Relining
The NFPA Code 211 states that all chimneys need to have a flue liner that can contain and exhaust all by-products of combustion, including heat, dangerous gases, creosote and condensation. The flue liner should be repaired or replaced whenever it stops performing. The common solution to this is to insert a metal pipe into the chimney from the top down to the appliances. As experienced professionals, Chimney Doctors knows what type and grade of pipe is best for your chimney's needs, so give us a call today!
Chimney Caps
Just as every house needs a roof, every chimney needs a cap. They protect the chimney by sealing out wind, rain, sleet and snow, and by keeping out debris and critters that might enter. Chimney caps are usually made of stainless steel, galvanized steel or copper. Most chimney caps have a mesh screening that serves as both a spark arrestor and barrier. Your chimney cap should be installed by a certified chimney sweep to ensure it functions properly.
Schedule a Chimney Inspection Today!
Schedule a chimney inspection now by calling Chimney Doctors at (518) 882-5009 or by filling out our online form. Our chimney cleaning services are the best in the area!