Winter can usher in memories of sitting by the fire, sipping a hot drink and spending time with loved ones. That fireplace is a symbol of warmth, comfort and the safety of your home. However, a fireplace is only as safe as you make it to be, which is why your home needs chimney inspections, especially before the freezing temperatures start.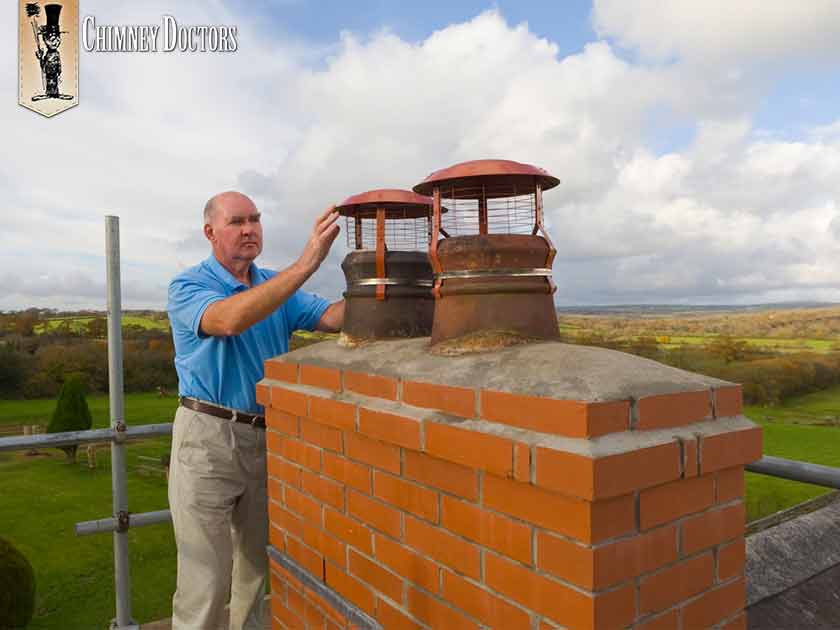 There are three levels of chimney inspections set by the National Fire Protection Agency. Professional chimney specialists base their inspections on these three levels:
Chimney Inspection Level 1
This is the most common level of chimney inspection. It's the kind of chimney inspection that usually happens when you get a professional chimney sweep to clean your chimney.
The Level 1 chimney inspection is the appropriate level for homes that regularly use their chimney without encountering problems. This usually involves the use of a flashlight for examining the chimney, with the flue inspection taking place without the need for any special tool. The chimney pro will also look at the openings to make sure there's no damage. In summary, a Level 1 inspection is for the chimney's basic structure and to ensure there are no blockages or any combustible materials that might make it dangerous.
Chimney Inspection Level 2
The second level of inspection is for when you make some changes in the way you utilize your chimney. This may include changing the type of fuel that you use, doing some basic repairs if the chimney has minor damage and chimney relining.
This is a more detailed inspection when compared to the flashlight inspection of Level 1. It's not limited to the chimney; it also involves an inspection of your attic, crawl spaces around the chimney and other areas. Your chimney professional may even use a video camera for a closer look at the structure. You get this kind of inspection to ensure your chimney doesn't develop any permanent damage.
Chimney Inspection Level 3
This is the most comprehensive type of inspection. Your chimney pro combines the first and second levels, and adds an inspection of the hidden areas. It might also involve removing a part of the building or the chimney if that's required. It can also include chimney masonry repair if needed.
If you recently bought an old home, a Level 3 inspection of the chimney is the recommended type of inspection.
Need a chimney professional with a certification from the Chimney Safety Institute of America (CSIA)? Get in touch with Chimney Doctors. Call us today at (518) 882-5009, or fill out our form here. We clean and repair chimneys in Clifton Park, NY.